Melinda Nixon Allred (6 Free Arrangements)
I've always said that there is special place in the Celestial Kingdom for all those musicians who make their music free for others to use. I figure I need all the blessings I can get to help get me in those pearly gates.
Contact Melinda Nixon Allred
if you'd like to send a personal note.
See composer song statistics
here
.

You could also filter these songs (limit them) by type. Currently:
SATB
,
Choir Unison
By:
Melinda Nixon Allred
Topics:
Atonement…
,
Blessings
,
Christ
,
Comfort…
,
Death/Funeral
,
Depression…
,
Easter
,
Encouragement
,
Faith
,
Forgiveness
,
Happiness…
,
Hope
,
Love
,
Peace
,
Praise
,
Resurrection
,
Righteousness…
,
Savior
,
Service
,
Sorrow
,
Strength
,
Trials
,
Trust in…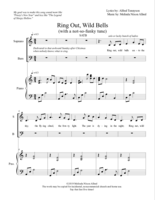 SATB
,
SATB quartet
By:
Melinda Nixon Allred
Topics:
Christmas
,
New Year
,
Choir with…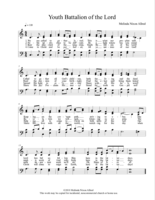 SAB
,
SAT
,
SATB
,
SATB quartet
,
Youth Choir…
By:
Melinda Nixon Allred
Topics:
Christ
,
Courage
,
Diligence…
,
Duty
,
Eternal Life…
,
Faith
,
Gathering of…
,
Genealogy…
,
Gospel
,
Heavenly Father
,
Hope
,
Israel
,
Missionary Work
,
Motivation
,
Savior
,
Second Coming…
,
Strength
,
Work
,
Youth…
,
Zion
,
A Cappella…