Mariann L. Johnston (12 Free Arrangements)
I have served as a church musician and a educator for many years: ward organist, choir pianist, choir director, primary pianist, and piano teacher. I enjoy creating organ settings, piano arrangements, SATB arrangements, and SSA arrangements. The piano medleys can be shortened or lengthen by playing selected songs/hymns.
Contact Mariann L. Johnston
if you'd like to send a personal note.
See composer song statistics
here
.

You could also filter these songs (limit them) by type. Currently:

SATB
,
Duet
By:
Mariann L. Johnston
Topics:
Book of…
,
Comfort…
,
Compassion
,
Courage
,
Diligence…
,
Encouragement
,
Faith
,
Happiness…
,
Honesty/Integrity
,
Hope
,
Humility/Meekness
,
Individual Worth…
,
Joseph Smith
,
Knowledge/Truth
,
Love
,
Praise
,
Restoration
,
Revelation
,
Strength
,
Testimony
,
Trust in…
,
Worthiness
,
A Cappella…
,
Choir with…

Organ…
By:
Mariann L. Johnston
Topics:
Atonement…
,
Brotherhood
,
Charity
,
Christ
,
Comfort…
,
Compassion
,
Consecration
,
Courage
,
Duty
,
Faith
,
Fellowship
,
Friend/Friendship
,
Heavenly Father
,
Joseph Smith
,
Kindness
,
Miracles
,
Parables
,
Peace
,
Prayer
,
Prophets
,
Restoration
,
Revelation
,
Sacrifice
,
Service
,
Supplication
,
Trust in…
,
Truth…
,
Medley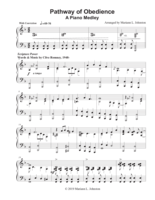 Piano Solo
By:
Mariann L. Johnston
Topics:
Agency…
,
Blessings
,
Children
,
Children's Songs
,
Christ
,
Death/Funeral
,
EFY style…
,
Example
,
Faith
,
Friend/Friendship
,
Gospel
,
Guidance
,
Hope
,
Light/Sun
,
Missionary Work
,
Obedience…
,
Savior
,
Scriptures…
,
Service
,
Talents
,
Medley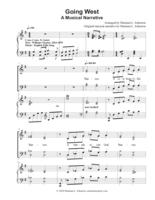 SATB
,
Primary…
By:
Mariann L. Johnston
Topics:
Adversity
,
Children
,
Children's Songs
,
Comfort…
,
Courage
,
Diligence…
,
Enthusiasm
,
Example
,
Faith
,
Family
,
Gospel
,
Gratitude…
,
Happiness…
,
Home/Family
,
Love
,
Miracles
,
Obedience…
,
Pioneers
,
Praise
,
Righteousness…
,
Sorrow
,
Strength
,
Testimony
,
Trust in…
,
Zion
,
Medley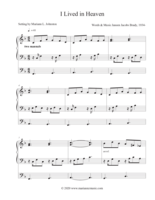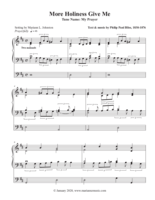 Piano Solo
By:
Mariann L. Johnston
Topics:
Activation…
,
Adversity
,
Agency…
,
Book of…
,
Children
,
Children's Songs
,
Christ
,
Closing
,
Commandments
,
Courage
,
Diligence…
,
Duty
,
Earth/Nature
,
Easter
,
Enthusiasm
,
Faith
,
Gathering of…
,
Gospel
,
Gratitude…
,
Happiness…
,
Heaven…
,
Heavenly Father
,
Israel
,
Love
,
Missionary Work
,
Obedience…
,
Prophets
,
Righteousness…
,
Savior
,
Scriptures…
,
Second Coming…
,
Trials
,
Young Women…
,
Zion
,
Medley