Quote: "The song of the righteous is a prayer unto me, and it shall be answered with a blessing upon their heads."
D&C 25:12
Advertisements:
---
Kathryn Latour (14 Free Arrangements)
I studied piano beginning at age 8 and my best skill is sight reading. I have had vocal instruction and have sung in church, university, and performance choirs since age 12. I received conducting training and subsequently led youth choirs, a semi professional adult choir, and a university choir. Because of the need for certain suitable music, I have had to arrange music for my choirs and have learned how to compose as a result. I still do a great deal of accompanying (on piano and organ) and leading choirs.
Contact Kathryn Latour
if you'd like to send a personal note.
See composer song statistics
here
.

You could also filter these songs (limit them) by type. Currently:
SATB
,
SATB quartet
By:
Kathryn Latour
Topics:
Charity
,
Children
,
Family
,
Guidance
,
Home/Family
,
Love
,
Motherhood…
,
Sacrifice
,
Service
,
Choir with…

Primary…
By:
Kathryn Latour
Topics:
Atonement…
,
Children
,
Children's Songs
,
Christ
,
Easter
,
Faith
,
Gathering of…
,
Hope
,
Israel
,
Miracles
,
Praise
,
Savior
,
Testimony
SAB
,
SATB
By:
Kathryn Latour
Topic:
Christmas
Primary…
,
Vocal Solo…
,
Youth Choir…
By:
Kathryn Latour
Topics:
Vocal Solo…
,
Agency…
,
Book of…
,
Christ
,
Commandments
,
Death/Funeral
,
Meditation
,
Plan of…
,
Savior
,
Scriptures…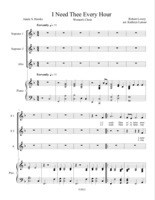 SA
,
SAA
,
SSA
,
Choir Unison
,
Duet
,
Trio
,
Vocal Solo…
By:
Kathryn Latour
Topics:
Vocal Solo…
,
Atonement…
,
Christ
,
Comfort…
,
Peace
,
Sacrament
,
Women Unison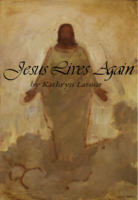 SAB
,
SATB
,
Youth Choir…
By:
Kathryn Latour
Topics:
Atonement…
,
Christ
,
Easter
,
Happiness…
,
Resurrection
,
Savior
SA
,
2 part…
,
Duet
,
Young Women…
By:
Kathryn Latour
Topics:
Agency…
,
Atonement…
,
Book of…
,
Christ
,
Diligence…
,
Encouragement
,
Gospel
,
Heaven…
,
Morality
,
Plan of…
,
Savior
,
Scriptures…
,
Service
,
Work
,
Worship
,
Women Unison
Vocal Solo…
By:
Kathryn Latour
Topics:
Vocal Solo…
,
Christ
,
Easter
,
Resurrection
,
Savior
,
Women Unison
Advertisements: