Quote: "The song of the righteous is a prayer unto me, and it shall be answered with a blessing upon their heads."
D&C 25:12
Advertisements:
---
Bethani Johansen (6 Free Arrangements)
Music enthusiast, instrument lover, and new composer. Specializing in piano, flute, and female vocal performance. Feel free to send me a message if you play any of my arrangements and have questions, comments, suggestions, or requests. Happy playing!
Contact Bethani Johansen
if you'd like to send a personal note.
See composer song statistics
here
.

You could also filter these songs (limit them) by type. Currently: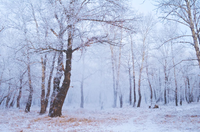 Vocal Solo…
By:
Bethani Johansen
Topics:
Vocal Solo…
,
Christ
,
Christmas
,
Flute…
,
Includes Vocal…
,
Piano
,
Violin…

Vocal Solo…
By:
Bethani Johansen
Topics:
Vocal Solo…
,
Activation…
,
Adversity
,
Atonement…
,
Blessings
,
Christ
,
Comfort…
,
Faith
,
Forgiveness
,
Gratitude…
,
Heavenly Father
,
Hope
,
Individual Worth…
,
Joseph Smith
,
Love
,
Miracles
,
Obedience…
,
Praise
,
Prayer
,
Prophets
,
Repentance
,
Restoration
,
Revelation
,
Righteousness…
,
Sacrament
,
Sacrifice
,
Savior
,
Spirit
,
Supplication
,
Temptation
,
Testimony
,
Trials
,
Trust in…
,
Truth…
,
Worthiness
,
Youth Mutual…
,
Medley
SA
,
Duet
,
Flute Solo
,
Violin Solo
By:
Bethani Johansen
Topics:
Christ
,
Christmas
,
Happiness…
,
Home/Family
,
Hope
,
Love
,
Lullabies
,
Peace
,
Savior
,
Spirit
ST
,
Duet
By:
Bethani Johansen
Topics:
Christmas
,
Savior
Advertisements: