Song background:
An original hymn based chiefly on Matthew 25:31-46. It's a prayer asking that when we do good to "the least of these [his] brethren," we may see and hear and know him, and know that when we are in the service of our fellow beings we are in the service of our God.
When the Son of man shall come in his glory...Then shall the King say unto them on his right hand, Come, ye blessed of my Father, inherit the kingdom prepared for you from the foundation of the world: For I was an hungred, and ye gave me meat: I was thirsty, and ye gave me drink: I was a stranger, and ye took me in: Naked, and ye clothed me: I was sick, and ye visited me: I was in prison, and ye came unto me. Then shall the righteous answer him, saying, Lord, when saw we thee an hungred, and fed thee? or thirsty, and gave thee drink? When saw we thee a stranger, and took thee in? or naked, and clothed thee? Or when saw we thee sick, or in prison, and came unto thee? And the King shall answer and say unto them, Verily I say unto you, Inasmuch as ye have done it unto one of the least of these my brethren, ye have done it unto me.
You can also
bookmark/save
this song arrangement to your personal sacredsheetmusic bookmark
save list
.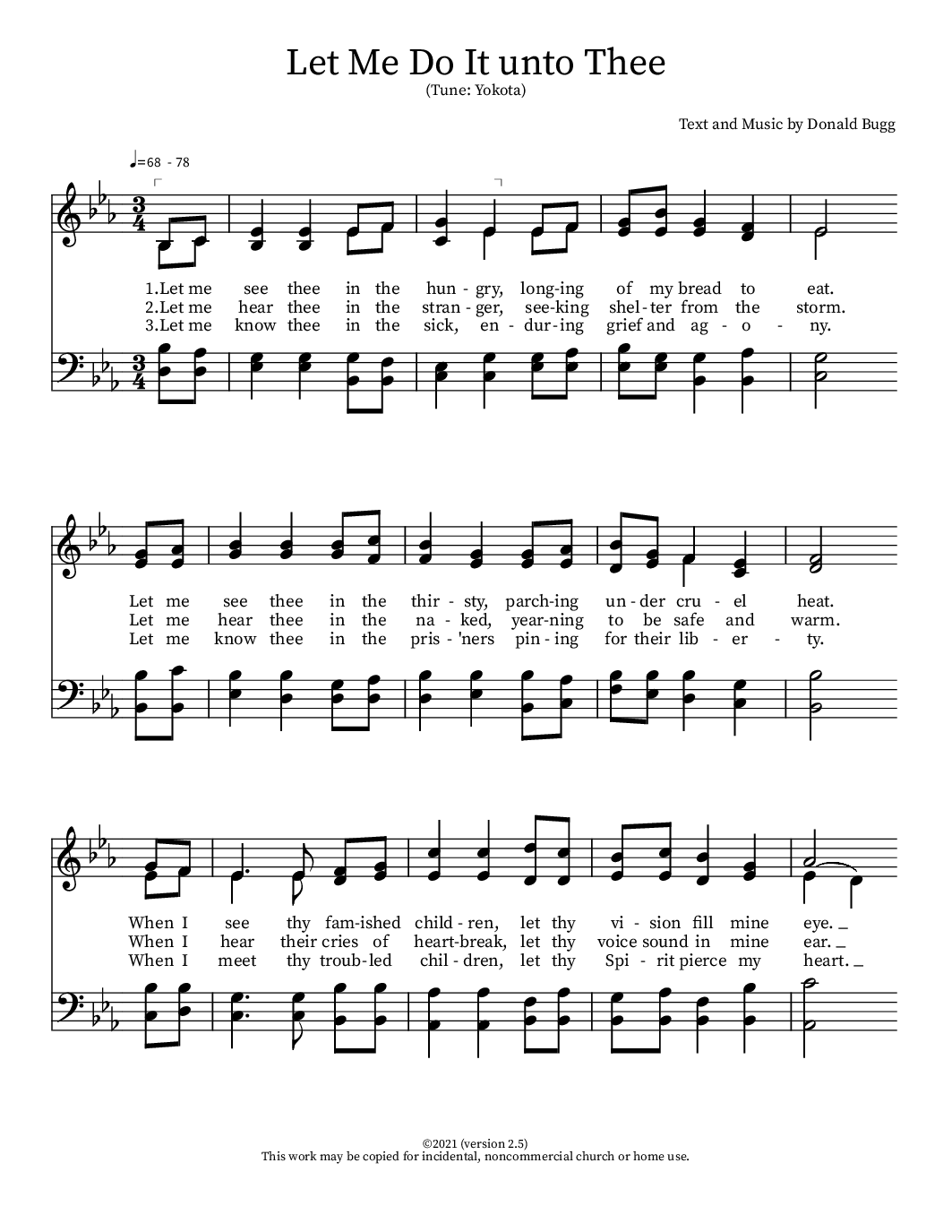 ---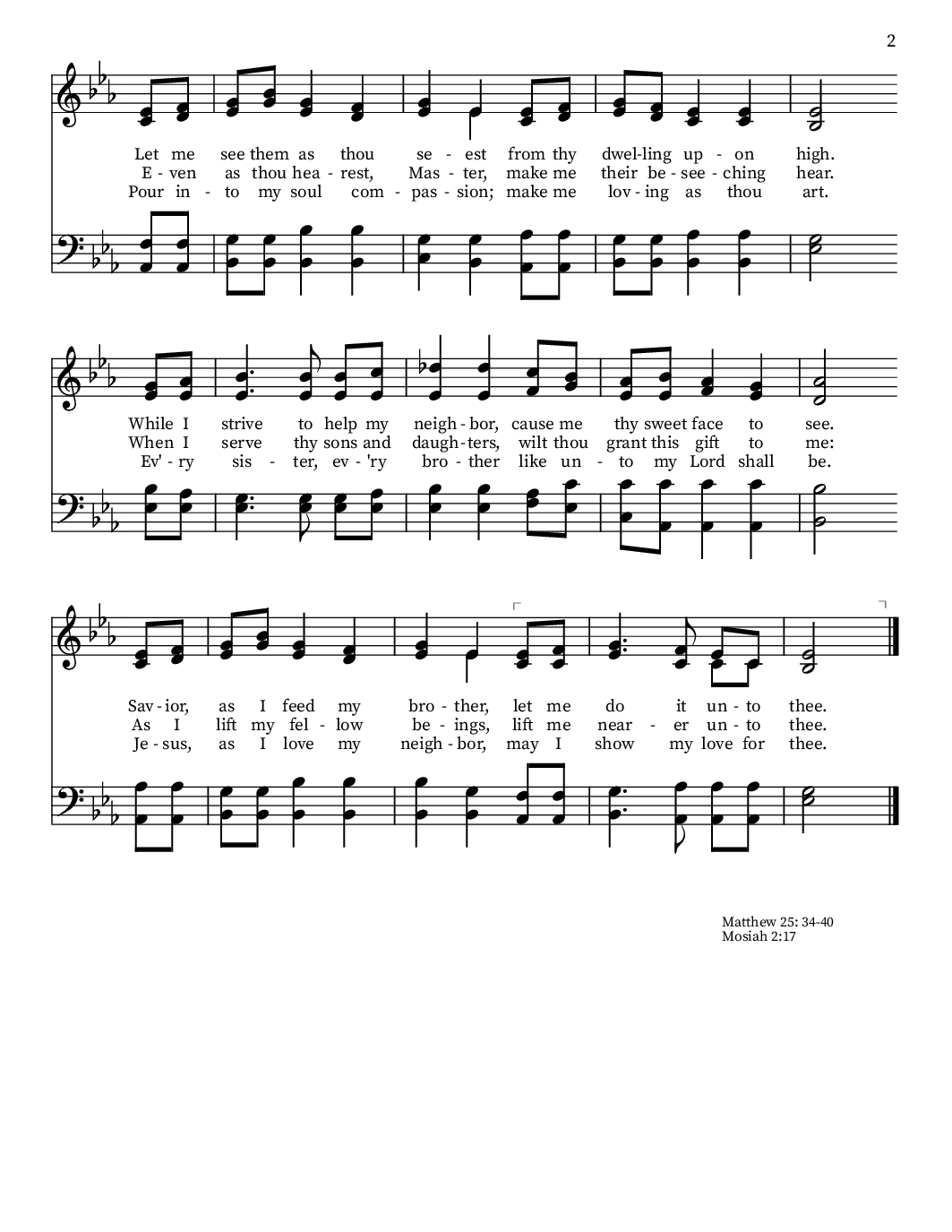 ---
---
Lyrics: Let me see thee in the hungry, longing of my bread to eat. Let me see thee in the thirsty, parching under cruel heat. When I see thy famished children, let thy vision fill mine eye. Let me see them as thou seest from thy dwelling upon high. While I strive to help my neighbor, cause me thy sweet face to see. Savior, as I feed my brother, let me do it unto thee. <br/>Let me hear thee in the stranger, seeking shelter from the storm. Let me hear the in the naked, yearning to be safe and warm. When I hear their cries of heartbreak, let thy voice sound in mine ear. Even as thou hearest, Master, make me their beseeching hear. While I serve thy sons and daughters, wilt thou grant this gift to me: As I lift my fellow beings, lift me nearer unto thee. <br/>Let me know thee in the sick, enduring grief and agony. Let me know thee in the prisoners pining for their liberty. When I meet thy troubled children, let thy Spirit pierce my heart. Pour into my soul compassion; make me loving as thou art. Every sister, every brother like unto my Lord shall be. Jesus, as I love my neighbor, let me show my love for thee.
This song has been viewed 432 times on this site. This song's pdf has been viewed/downloaded 26 times.