Hugh Goodridge (7 Free Arrangements)
I am a retired teacher from the New York Public school. My sideline, which I still do, is piano instruction. My interest in music also centered in music composition focusing more on choral works. Some of my creative works have found a place in "In Melody and Songs", a publication by Darcey Press of Illinois, in 2014. I look forward in posting some of my songs at LDS site.
Contact Hugh Goodridge
if you'd like to send a personal note.
See composer song statistics
here
.

You could also filter these songs (limit them) by type. Currently:
Youth Choir…
By:
Hugh Goodridge
Topic:
2 part…
By:
Hugh Goodridge
Topics:
Courage
,
Judging/Justice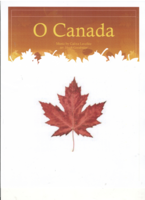 Piano Solo
By:
Hugh Goodridge
Topic:
Patriotic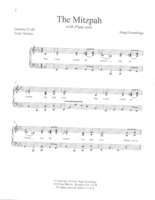 Youth Choir…
By:
Hugh Goodridge
Topics:
Blessings
,
Flute…