Song background:
This is the sixth selection in the oratorio, The Last Words of Mormon.
You can also
bookmark/save
this song arrangement to your personal sacredsheetmusic bookmark
save list
.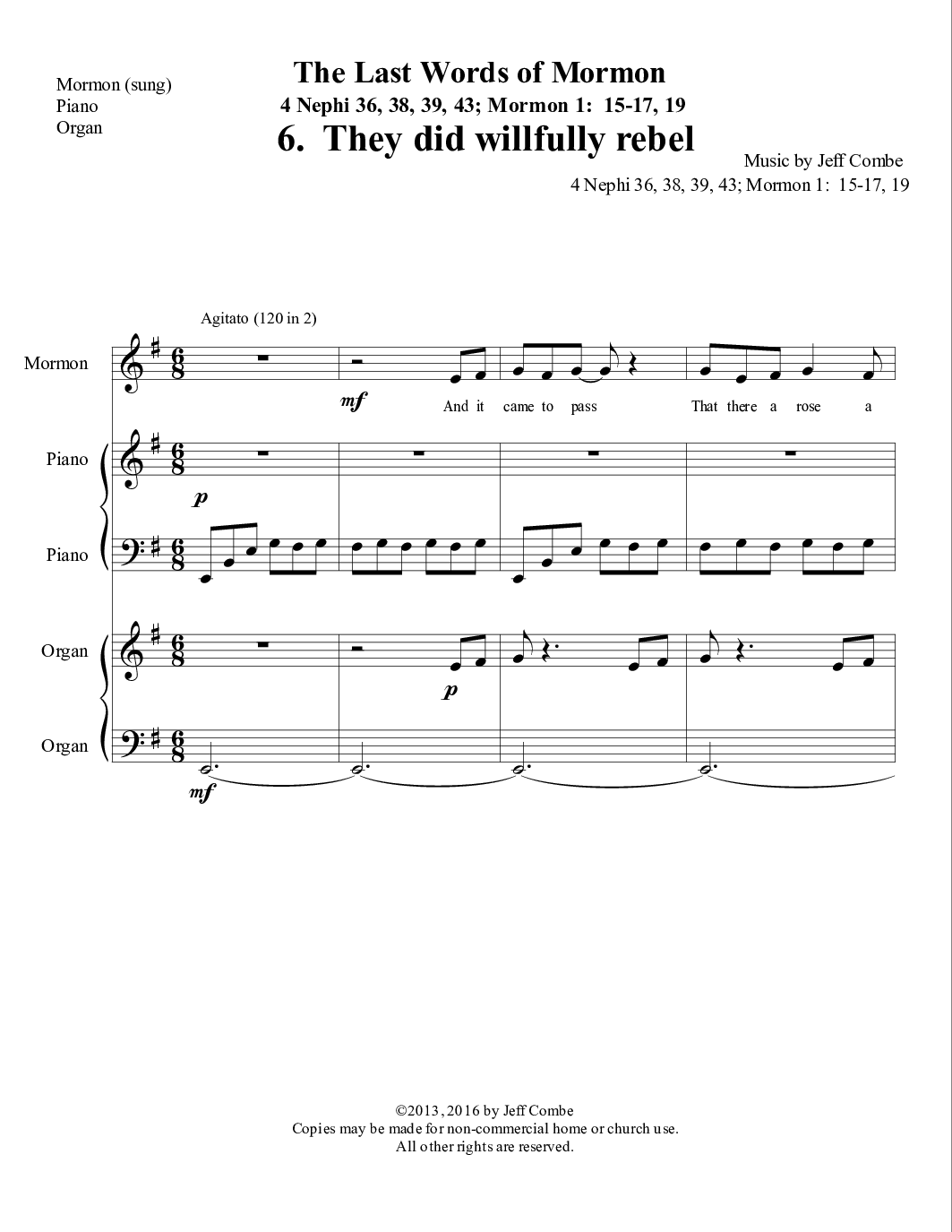 ---
---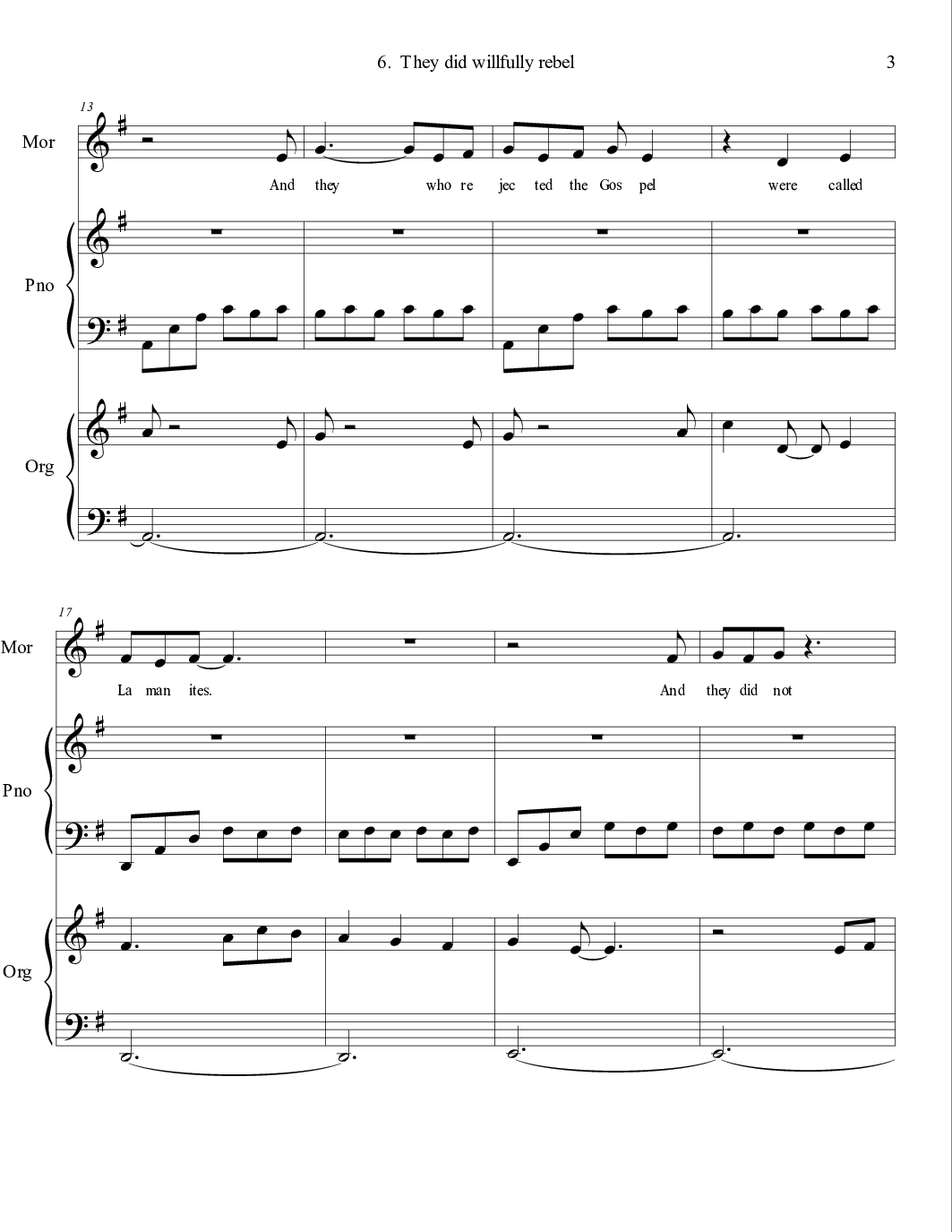 ---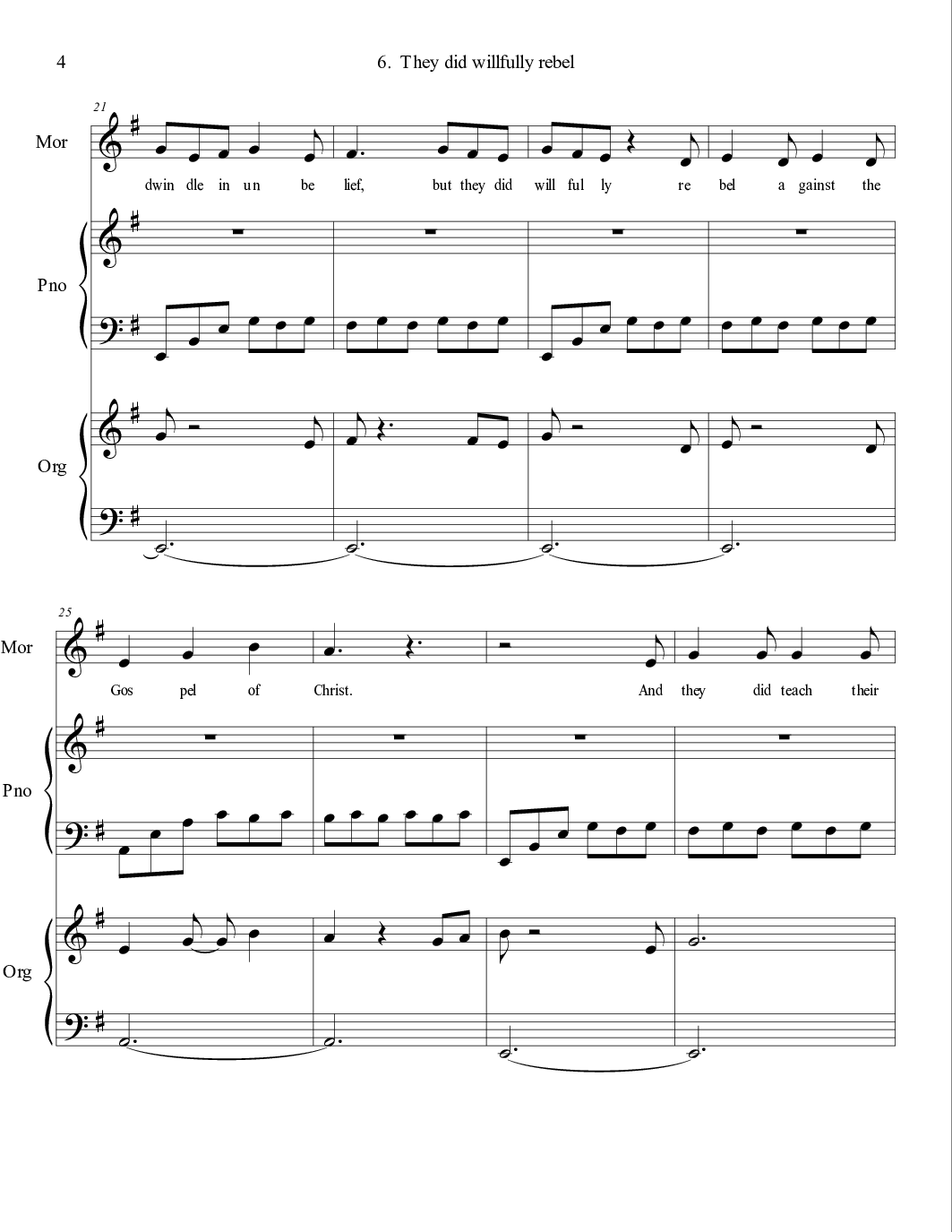 ---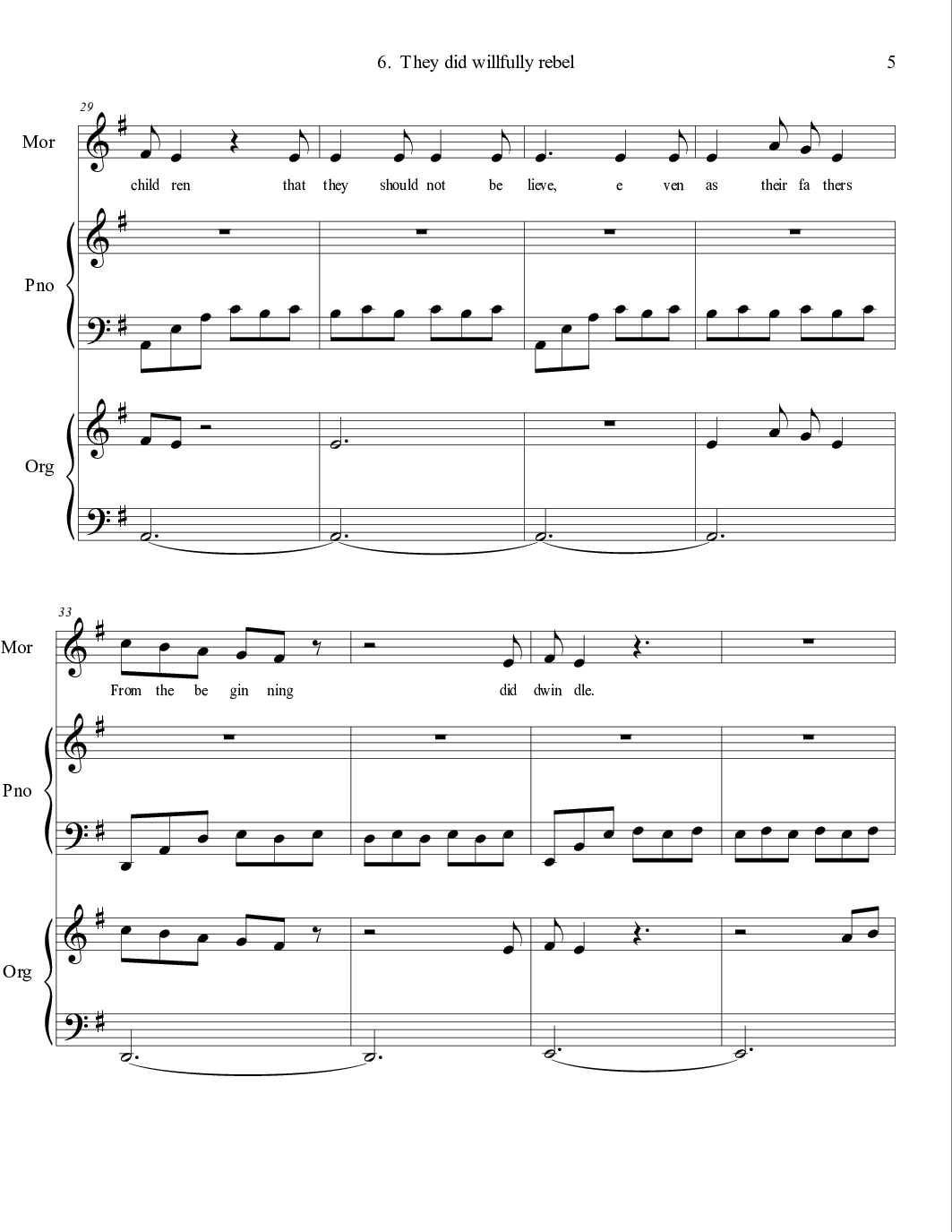 ---
---
---
---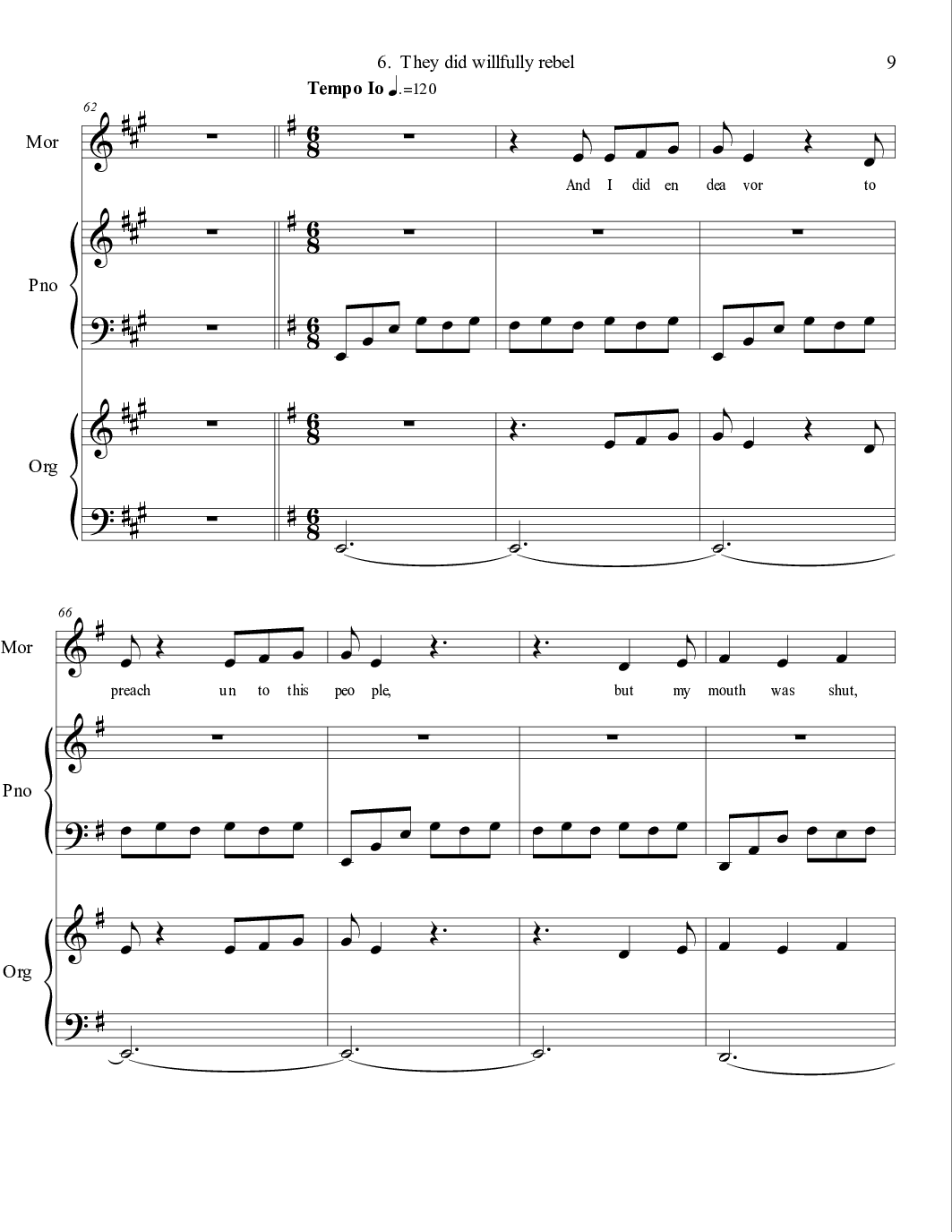 ---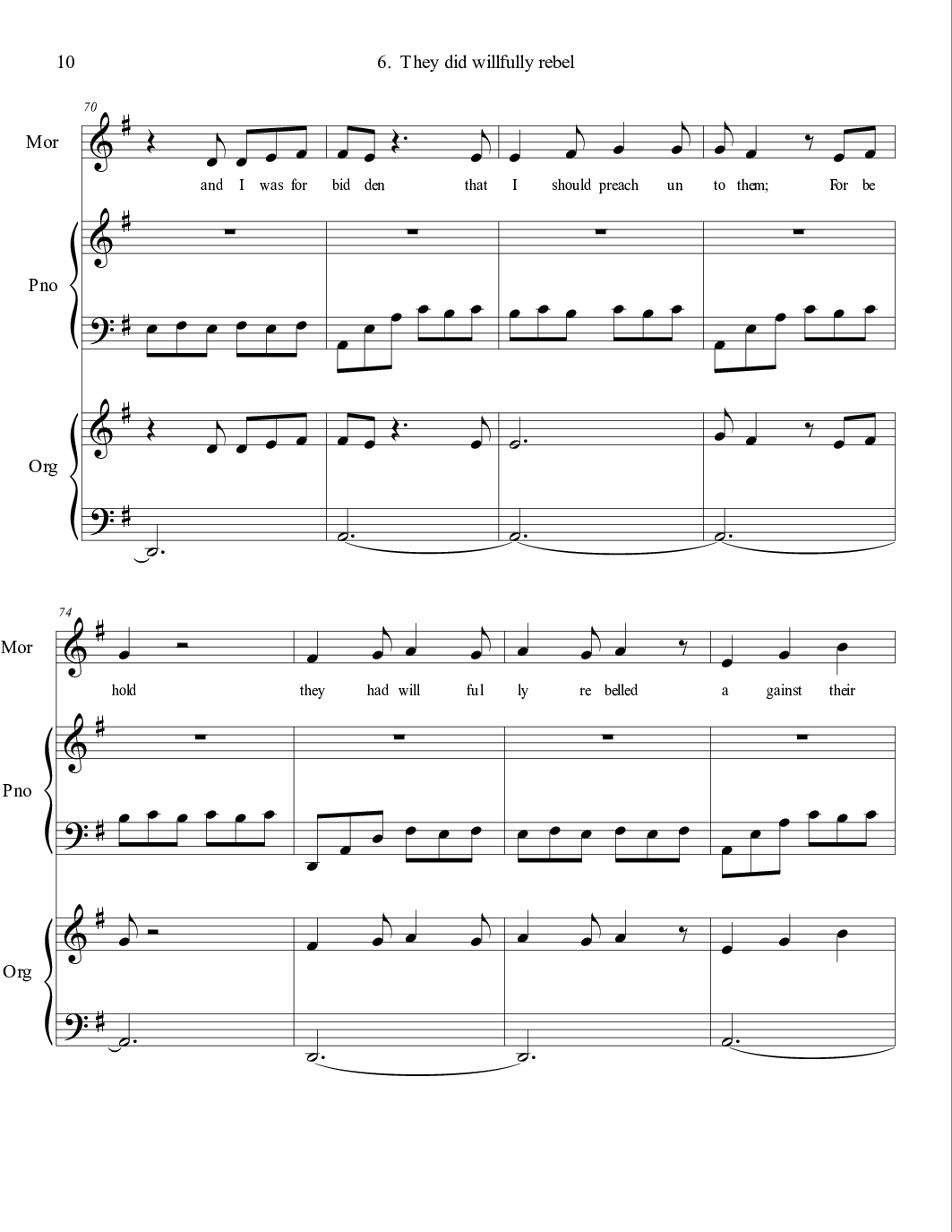 ---
---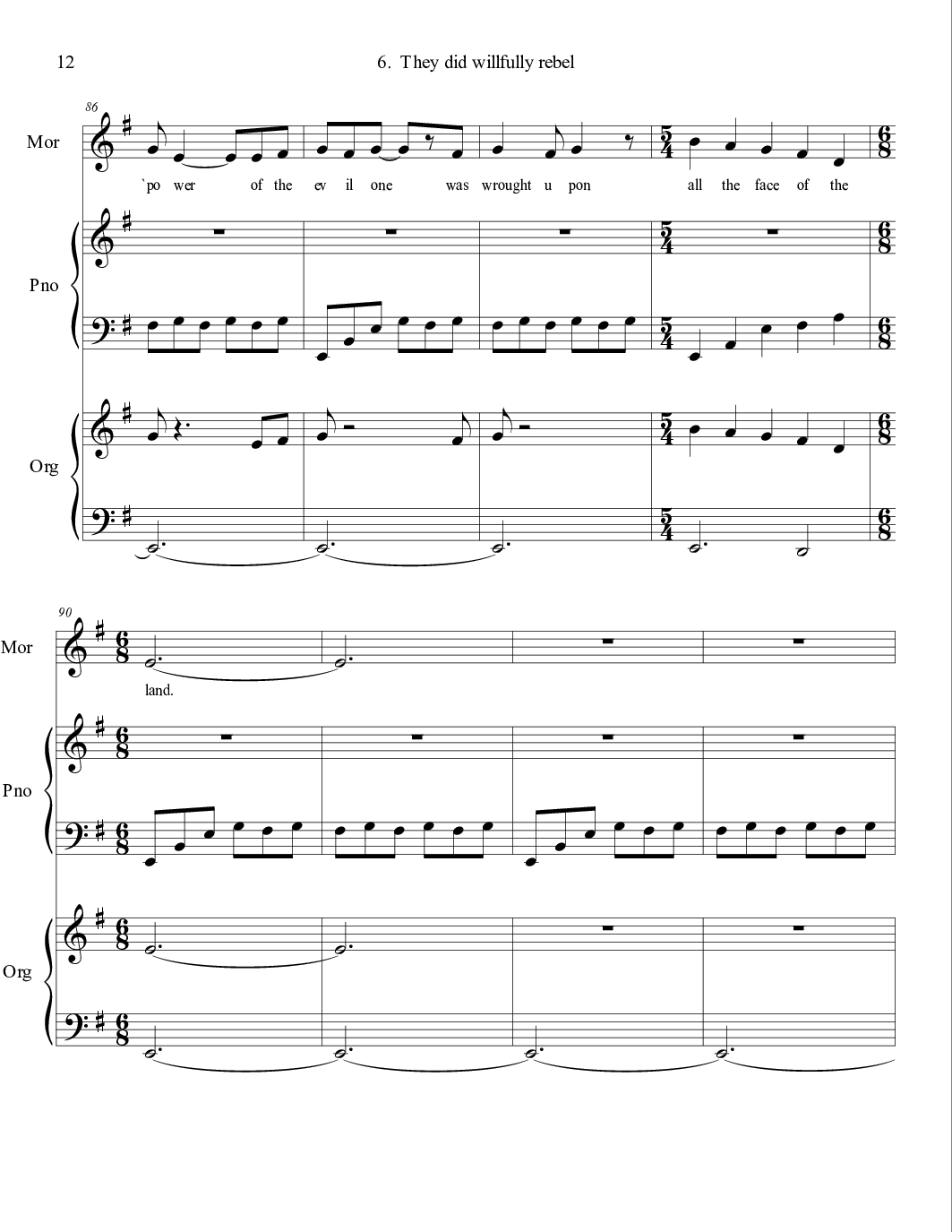 ---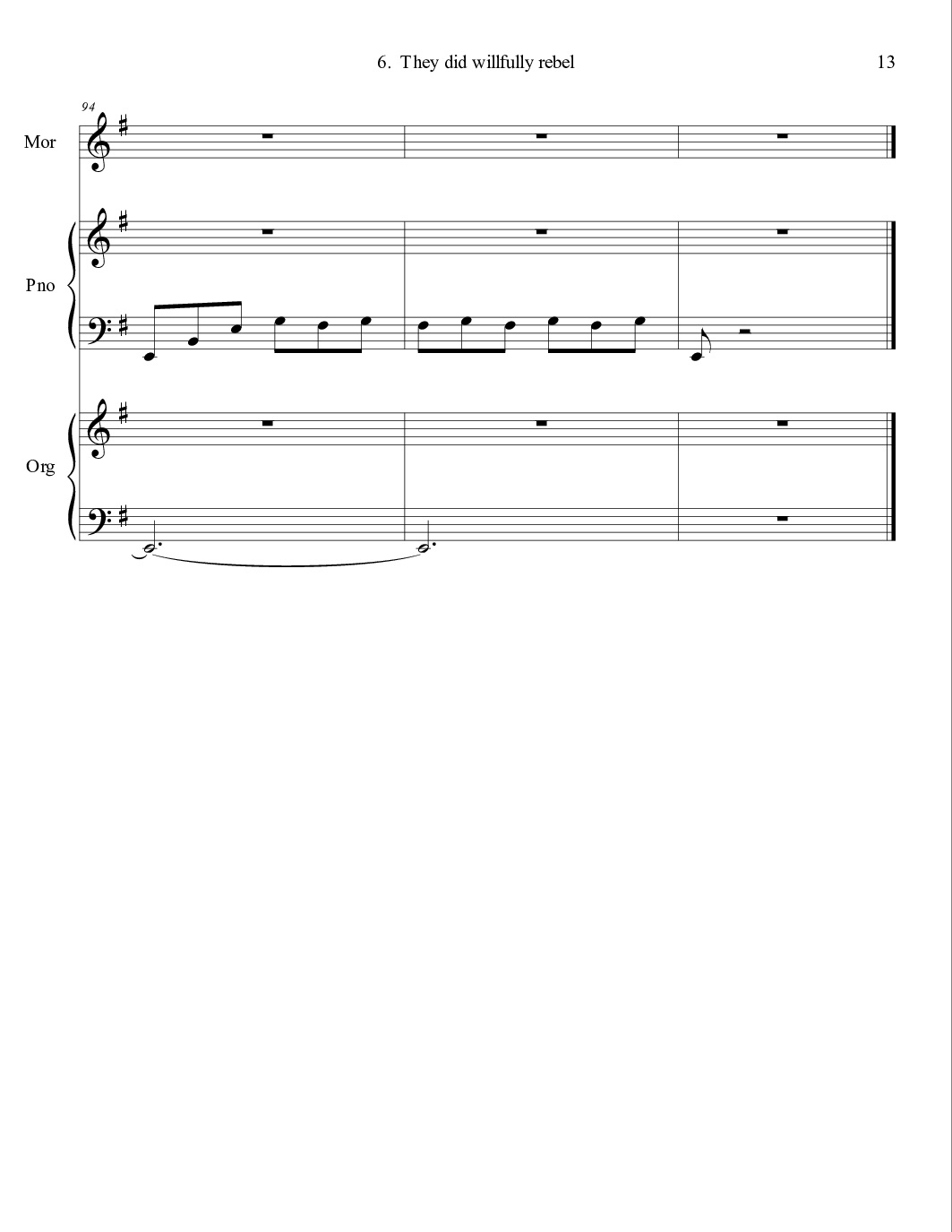 ---
---
Lyrics: (sung) And it came to pass <br/>That there a­rose a peo­ple <br/>who were called the Ne­phites. <br/>And they were true be­liev­ers in Christ. <br/>And they who re­jec­ted the Gos­pel <br/>were called La­man­ites. <br/>And they did not dwin­dle in un­be­lief, <br/>but they did will­ ful­ly re­bel <br/>a­gainst the Gos­pel of Christ. <br/>And they did teach their child­ren <br/>that they should not be­lieve, <br/>e­ven as their fa­thers <br/>From the be­gin­ning did dwin­dle. <br/> <br/>(spoken) And then the people who were called the people of Nephi began also to be proud in their hearts because of their exceeding riches, and they began to become vain like unto their brethren the Lamanites. <br/> <br/>And I, being fifteen years of age, and being somewhat of a sober mind... <br/> <br/>(sung) There­fore I was vis­i­ted of the Lord, <br/>and tas­ted and knew <br/>of the good­ness of Je­sus. <br/>And I did en­dea­vor <br/>to preach un­to this peo­ple, <br/>but my mouth was shut, <br/>and I was for­bid­den <br/>that I should preach un­to them; <br/>For be­hold they had will­ful­ly re­belled <br/>a­gainst their God. <br/>And it came to pass <br/>that there were sor­cer­ies, <br/>and witch­crafts and ma­gics; <br/>and the po­wer of the ev­il one <br/>was wrought u­pon all the face of the land.
This song has been viewed 140 times on this site. This song's pdf has been viewed/downloaded 24 times.